#10minutephotochallenge
Create as many great photos as possible in 10 minutes.
Inspired by Jordan Matter from New York City and his 10 minute photo challenge.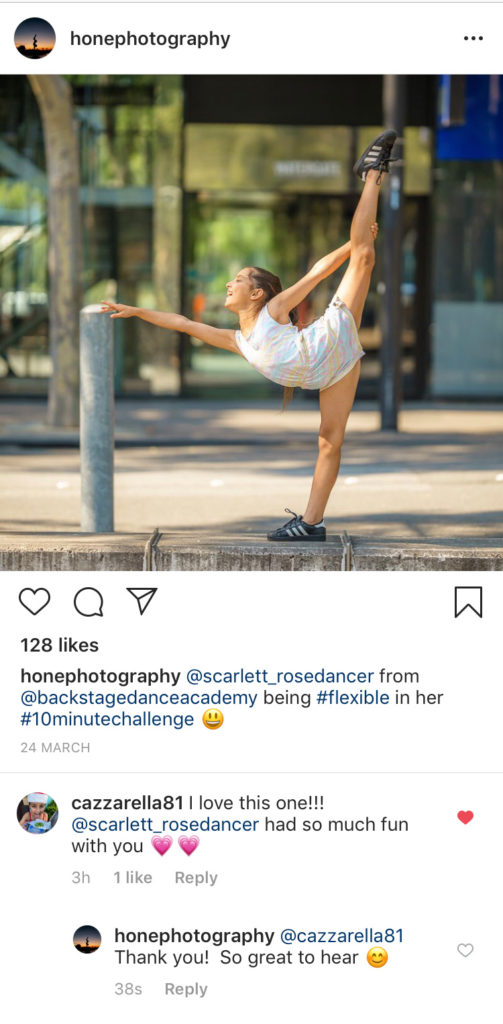 The 10 Minute Photo Challenge is tough—we need to create as many great photos as possible in 10 minutes. On average we have one chance to hit the pose and then we are moving to the next spot. It is tough. It is intense. And by crikey it is A LOT OF FUN! Are you ready? Do you have some great poses that will stand out? Well, here we go; starting the timer in 3, 2, 1, let's go!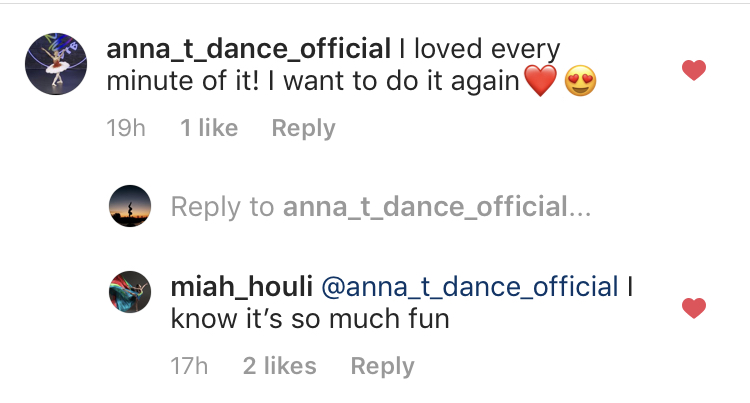 FAQ
Where are you?
I am located in Melbourne, Australia.  I travel all the time, so I may be in your area, or, if there are enough people keen, I can come to you!
What's involved?
You are doing an exciting and fun photo shoot with expert dance and commercial photographer, former Circus Oz acrobat, qualified school teacher,  tumbling and acro coach, and current freelance performing artist, Scott Hone.
If you, and/or your son or daughter are interested, up for a lot of fun, and prepared to potentially go out of their comfort zone, contact me! Let's work out a time and location and have an awesome time! I will make a youtube video (including a customised soundtrack!) out of the whole escapade for you to enjoy for years to come! You can even share it with family and friends through all of your social media channels.
How much?
Option 1, $50
The #10minutechallenge.
The stakes are high. Time is short. Moments are fleeting. You have only 1 chance to get it right (ok, maybe 2. Alright, 3. But that is it! If your legs are still not straight we are moving on!). Who knows what is going to happen? As all the dance students agree, "It is SO MUCH FUN!"
You will receive copies of all photos for social media.
Option 2, $100
Includes Option 1 plus a headshot. Includes 2 high resolution images.
Option 3, $275
Includes Option 2 followed by 30 minutes to collaborate, work through ideas and make the perfect shot. Or, as the case may be, many perfect shots! Includes 5 high resolution images.
Option 4, $770
ARABESQUE followed by plus a 1 hour (probably longer!) studio shoot (the studio shoot may be on a different day). I can change the lighting; you can change your outfit; we can make some remarkable photos!. Includes 10 high resolution images.
All images will be available to purchase from your personalised gallery in high resolution format for $35 each; $275 for 10.
What to wear?
Plain bold colours are preferred. As well, make sure you are comfortable. You will be jumping, leaping, stretching, bending, perhaps even contorting—you need to be able to move!
Shoes are necessary. Who knows what we will be running on!
Please avoid brand labels as well as writing.
If you are unsure, please ask. I may have something in mind and ask you to bring your pointe shoes or wear your training clothes? Or it might be perfect wearing street clothes.
How old?
8 years and above. If you have a younger dancer or athlete, I would recommend a nice and relaxed half-hour (up to an hour) shoot at a chosen location. This way it is not so intense and it also gives us a chance to absolutely nail the positions and technique.
What if it rains?
Well, this is the thing. It depends. If it is bucketing down, it probably will not go ahead. But it might because the location could be great in the rain—but it might not be. We shall be in touch and check as the time gets closer. Cool?
Do you need to sign?
Yes. You will need to sign two documents.
A waiver that says that you or your child is healthy with no limiting injuries, is a trained dancer, acrobat, stunt worker and is fit and able to perform all necessary skills, and indemnifying me of any liability due to any injury/incident that may occur during the 10 minute challenge.
Acknowledgement that I may use the images for social media and advertising.
Are you interested? Send me a message!
Do you think you are ready? Complete the form below and I will be in touch, either by text or email.